Spring
, Texas, a suburb of Houston, is a fun place to live for a variety of reasons. For food lovers, however, the most important quality of the city is the variety of eateries within and in neighboring areas. With many places to eat in Spring, TX, and nearby, residents have an endless buffet of dishes to enjoy, including Italian, American, Japanese, Brazilian, and more.
Amerigo's Grille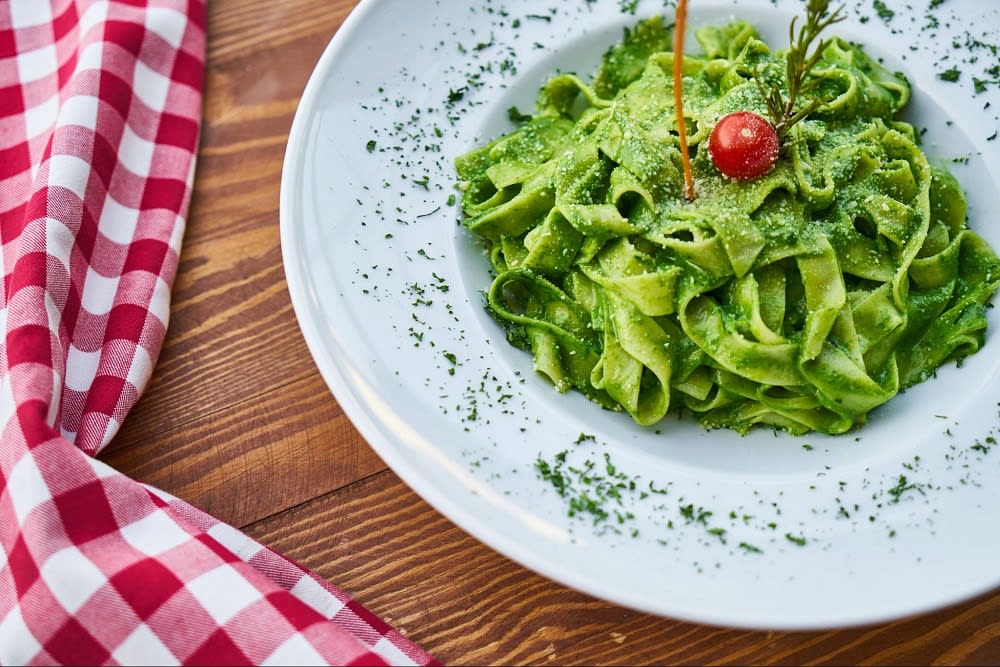 Amerigo's Grille makes every meal a work of art, combining upscale Italian food with creative culinary techniques. With a reputation for professional service, an elegant setting, and award-winning Italian meals, the family-owned restaurant is an independent fine dining location, keeping guests returning over and over for a stellar experience. Amerigo's Grille also offers an extensive wine list that focuses on old-world Italian reds and vintage American cabernets and, for eight years in a row, won the Wine Spectator Award of Excellence.

For those who would like to book a private venue, the restaurant possesses five beautifully decorated banquet rooms, each of which can seat 70 guests, and a dining room that seats 165. The staff is prepared to assist in catering, planning, and arranging any desired event from beginning to end to make it truly unforgettable.
Fleming's Prime Steakhouse & Wine Bar

Found on the waterway to the south of Woodlands Mall, Fleming's Prime Steakhouse provides outstanding prime steak and handcrafted cocktails and wine. It also offers fantastic seafood, innovative vegetarian options, burgers, sandwiches, and great entrees and starters. Guests can order out and enjoy their luxury dining experience from the comfort of their own homes. In-person, the restaurant promises a memorable, delightful experience no matter the occasion. Fleming's Prime Steakhouse also provides catering and a location to host private parties and events. The events and catering menu has an expansive selection of dishes, and guests get a choice of several private dining rooms, as the staff goes above and beyond to make the special occasion go off without a hitch.
Truluck's Ocean's Finest Seafood & Crab

In the top 100 of the most romantic restaurants in the United States, Truluck's Ocean's Finest Seafood and Crab sits among upscale shops and tall pine trees on the shore of Lake Woodlands for a beautiful setting. Dedicated to only serving the freshest food possible, the restaurant is determined to create nightly memorable moments for every guest. A privately run business, it captures its seafood humanely, responsibly, and above all, sustainably. All Ocean Conservancy guidelines are followed to the letter, and overfished species will never be served. The restaurant is also committed to giving back to the community at all levels.
TRIS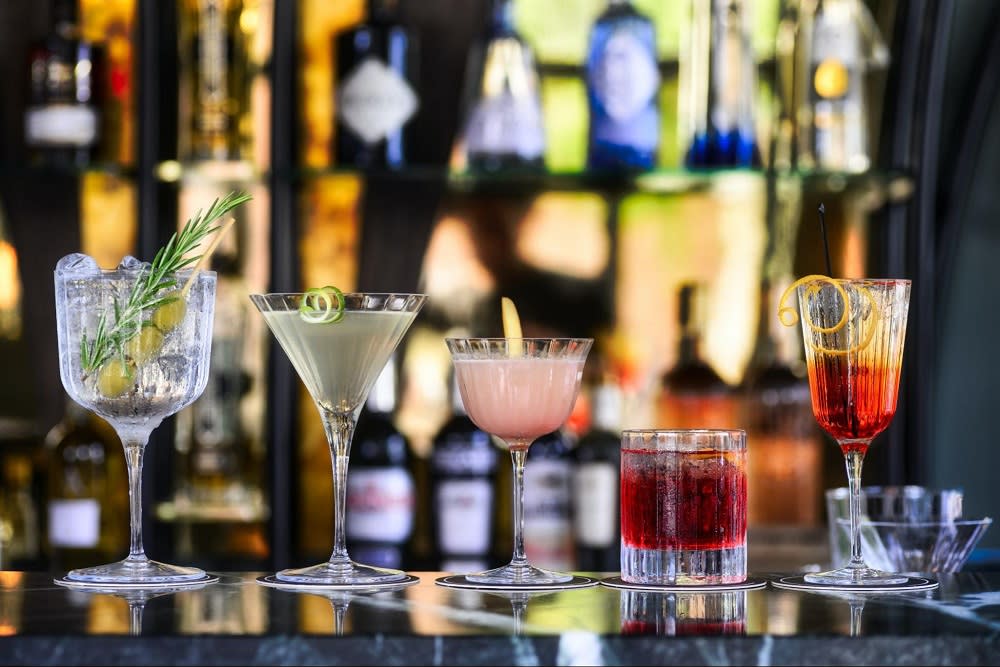 Founded under the name Hubbell & Hudson Bistro, the renamed TRIS restaurant is a great place for a high-end dinner, a casual lunch, an intimate night out, or a place to meet friends. Chef Austin Simmons provides fantastic food for everyone, every time. The restaurant's bar and lounge are great places to hang out, socialize, and enjoy drinks with friends. In addition, TRIS provides several private dining rooms, which work equally well whether the guest is looking for a small private gathering or a full-sized party. Every detail of every event will be customized with the client's needs in mind so the event goes smoothly.
Cureight

Cureight is an order from home and a taste-testing menu. Currently closed for dining in, customers can order an eight-course, all-inclusive, fine-dining experience with wine for up to eight people to enjoy in their own homes. In addition, on Thursday, Friday, and Saturday nights, Cureight provides a made by executive chef Austin Simmons eight-course tasting menu. One of three tasting menu restaurants in Houston, Cureight appeals to food lovers who enjoy adventurous dining, with people driving long commutes to experience the menu. As long as Chef Simmons continues to keep the menu as fascinating and creative as it is, Cureights may be the first true destination restaurant in the Woodlands.
SwitcHouse Plates & Pours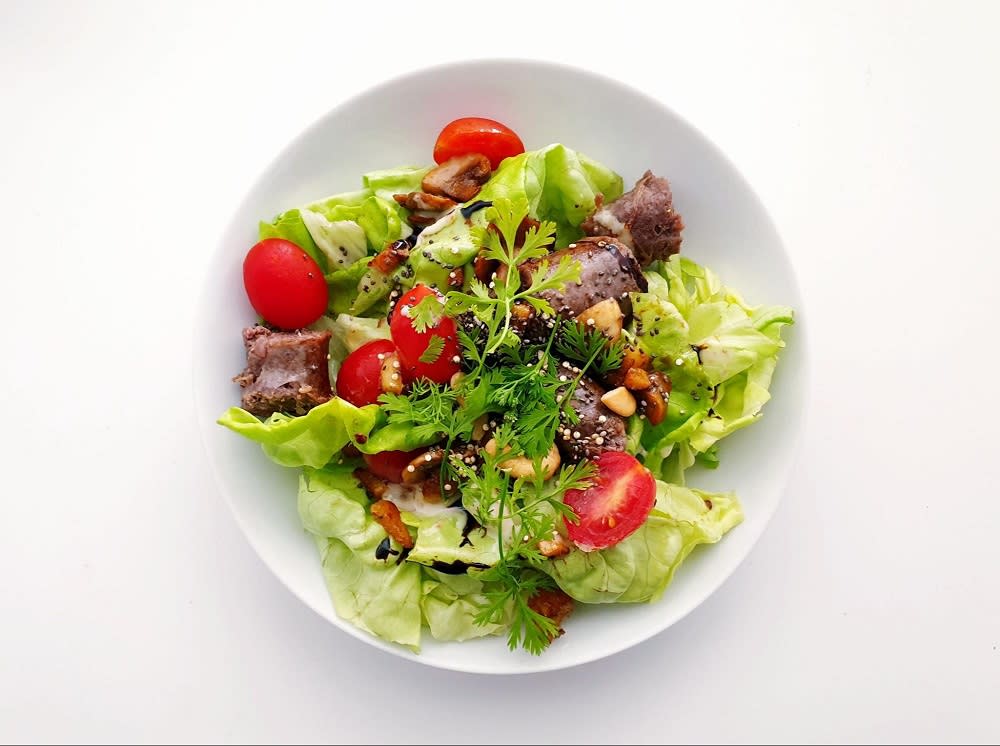 Found at the CityPlace Marriott hotel in Springwoods Village, the SwitcHouse Plates & Pours offers contemporary Texas cuisine. Emphasizing smoke flavors and adding a local edge to traditional flavors, the restaurant is inspired by its location and local railway tradition. The atmosphere is casual elegance and relaxed luxury, designed to be upscale rustic, and strategically located at the social center of the CityPlace area.

SwitcHouse Plates & Pours provides main dishes of beef, turkey, and pork with locally-sourced, smoked in-house meats, as well as shareable plates. With the restaurant open for dinner, lunch, and breakfast and available for room service as well as dine-in, its delicious food and top-of-the-line service can be enjoyed anytime. The SwitcHouse Bar is also available, offering a wide selection of drinks, including vintage cocktails, local spirits, fine wines, aperitifs, digestifs, and signature brews. Guests can use the restaurant for socializing, relaxing, and networking, as well as the great food and drinks.
Avenida Brazil Churrascaria Steakhouse

Inspired by its Brazilian origins, the Avenida Brazil Churrascaria Steakhouse delights in bringing the Brazilian churrasco experience to Houston in all it does. The name comes from Executive Chef Vanderlei Bernardi, who, having been born and raised in Southern Brazil, uses his 14 years of fine dining experience to share his passion for Brazilian culture. The restaurant boasts of an authentic Southern Brazilian style of meat grilling, offering customers a Brazilian steakhouse experience mixed with a dash of Texas flavor. In addition to group, couples, or individual dinners, Avenida Brazil offers catering services, venues, and private dining options for all occasions, from weddings and parties to business meetings and celebrations.
Kathleen Goss

If the food near Spring, TX, has inspired people to move there, they will need a quality, reliable real estate agent. After more than 20 years of leading teams and delivering fantastic service and sales, Kathleen Goss is a realtor with experience in finding solutions, marketing, and negotiating. With kindness, excellence, integrity, and trust as the building blocks of her real estate business, she uses her extroverted personality, empathy, and patience to build relationships and help her clients achieve their unique needs with minimal stress. She is a Real Estate Negotiation Expert, Accredited Buyer's Representative, and Certified Luxury Home Marketing Specialist.

Contact Kathleen Goss today about your Spring, Texas house.