When it comes to interior design, everyone has their own sense of style. Regardless though, there are some interior design tips and trends that can be incorporated to suit just about any taste. From color palettes to furniture choices, picking the right selection of tools can help you to have fun expressing yourself while still showcasing the latest in trendy decor.
You do not have to be an interior design expert to get started updating every room of your home with the best interior design. With these few easy tips, you can be on your way to a space that stands out in all the right ways.
Murals can make the room
You can spruce up a boring headboard by converting it into a piece of art or simply add focus to a room with a decorative wall covering. Murals do not have to be elaborate works, and often simpler themes are actually better and add background character to a room without overwhelming the rest of your decorating choices.
There are many options online for both custom and premade wall murals sure to suit your design needs. If in doubt, err on the side of simple and understated. A design that hints at a forest is going to be much more tasteful than an entire wall covered in a forest scene.
Get down to the fabric of the matter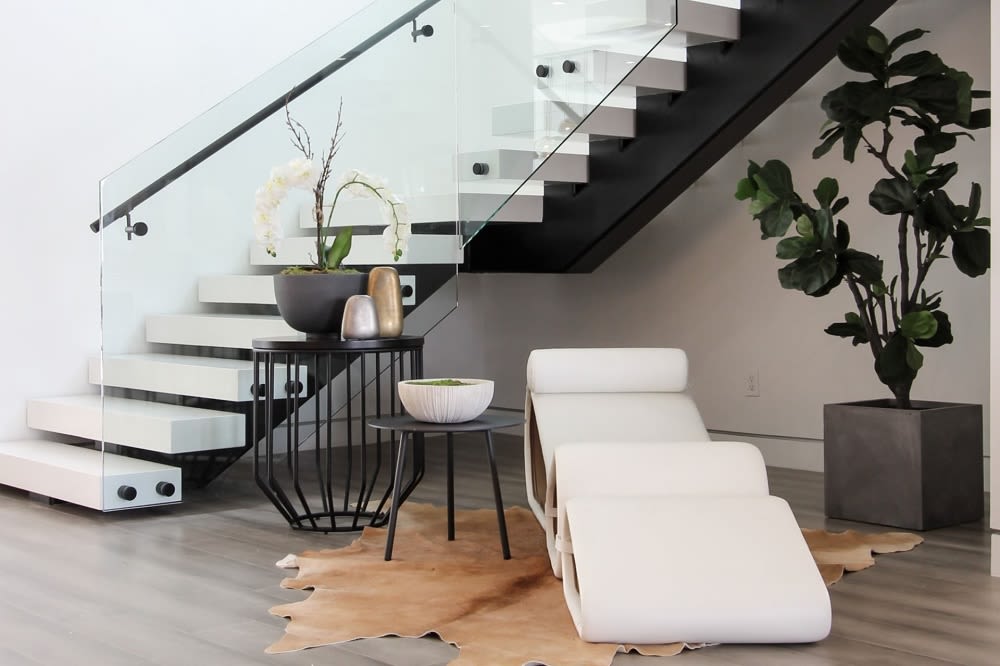 Your furniture and floor coverings are as much a part of the look of a room as the walls. At the same time, fitting your furniture to a room's theme may not require acquiring an entirely new living room set. Depending on your needs, reupholstering the furniture you already have may be the correct choice for bringing the room together.
If you have tile or wood floors, consider how you might use rugs of varying sizes. Do not think about the patterns of the rugs alone, but also their shape, size, and lines. Incorporate them into your design as a way to draw the eye or lend focus to the room. Rugs are also useful in large or cavernous spaces for helping to deaden sound.
Keep an eye on your lines
Merging vertical and horizontal lines can help to create a pleasing visual effect or even alter the way an entire room appears. Consider how you will use broad or narrow lines to accentuate or minimize the shape of the room. Add depth by contrasting verticals against horizontals. Narrow, vertical lines can provide a sense of height, while broad, horizontal lines present an impression of breadth.
Dare to be dark
Many decorators favor light colors for their ability to brighten up a room, but the latest trend explores the deeper palettes of dark, earthy tones. By choosing to experiment with darker palettes, you can create more intimate and subdued atmospheres in rooms where you want to relax and let go of the day. Dark tones can also help to create a more intimate atmosphere and are perfect around fireplaces or accenting a den.
Pick subtle colors and transitions
Regardless of the tones of the colors you choose for a room, lean away from sharp contrasts and crisp colors. Instead, consider shades with earthy undertones that meld easily from one to the next. That does not mean your palette has to be uninspired by any stretch. Instead, carefully consider how colors will work together and shy away from anything that will be too harsh on the eye.
Pick patterns to add dimension
If you prefer to remain on the conservative side of color choices, you can still add character to a room by mixing patterns and textures. As with any design choice, patterns should be used intentionally, with consideration to how they will guide the eye or draw focus.
Get cozy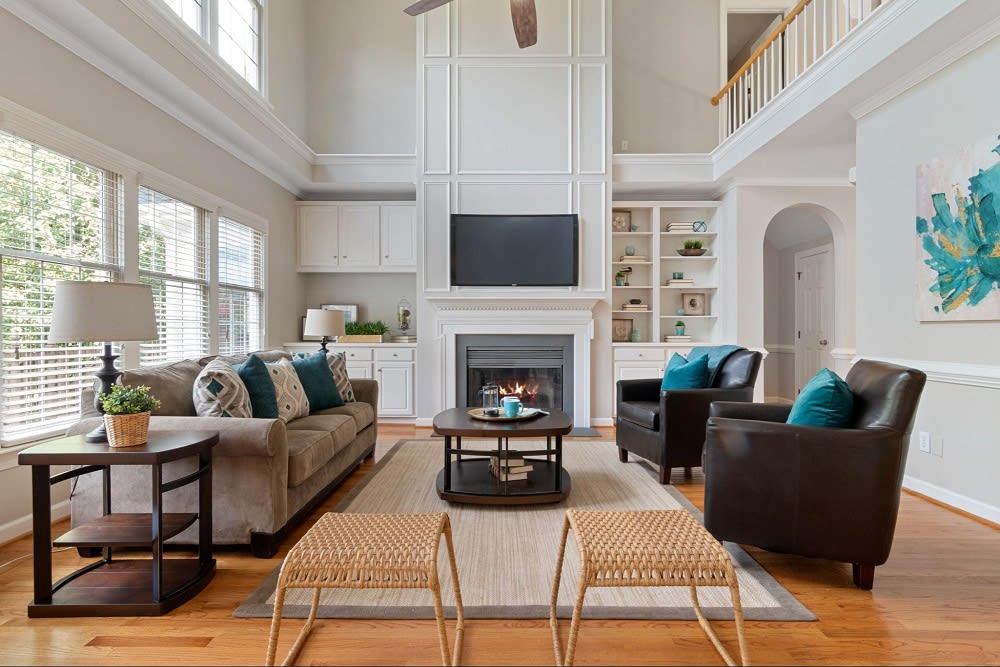 Soft fabrics do not just feel cozy, they look cozy. Velvet, mohair, or bouclé can help to set the impression of a warm, inviting space. As with any design choice, balance is key here. Consider how the space will be used and seek to add just enough of the soft feel in textiles and textures to suit that use.
In the same vein, textures on walls and ceilings can also have a significant effect on how the room "feels" to observers. Even the appearance of texture in a pattern can create a sense of softness or harshness. Keep that in mind as you seek to strike the right balance.
Let the light in
Just because you choose a darker color palette does not mean you need to keep your home in the dark. Window dressings that let in the light from outside can help to make a room brighter, but the right dressing can also add to the overall design. As with other elements, consider your window coverings and dressings as a part of the room's overall decor, paying attention to lines and patterns and how they complement the room's theme.
Vintage is timeless
There is a reason vintage fashions come back so often. Some pieces — from furniture to art — have a timeless elegance and simplicity that keeps them perpetually relevant. Vintage furniture is often also more sturdy and well-built than what might be more easily acquired in the modern world. Those pieces are not only built more solid, but that quality can often be apparent in the lines and appearance of the piece.
Vintage does not have to only mean something you found at an antique store or dealer either. You might already have a piece that simply needs some reupholstering or refinishing to make it shine again.
Designing a successful experience
Whether you are considering home trends and design for a house you plan to sell or the house you plan to buy, the best plans for your home will always start with finding the right real estate agent. The most important tip is to find an experienced agent, such as
Kathleen Goss
, who understands the local market and the trends you need to know about. Kathleen has plenty of experience with North Houston real estate and looks forward to helping you navigate any transaction.